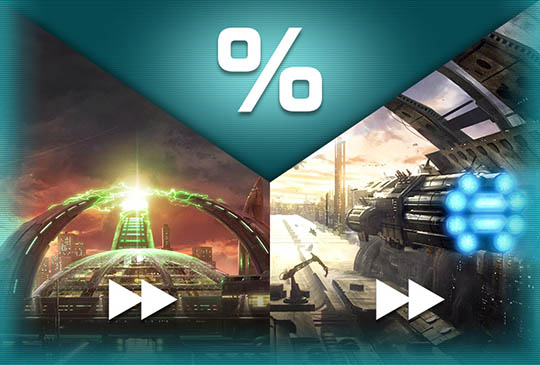 Cari giocatori,
avete fretta di completare una ricerca, costruzioni o velocizzare la coda di cantiere?
Dalle ore 00:01 di sabato 25 Maggio alle ore 23:59 di domenica 26 Maggio 2019 ci sarà un Happy Hour relativo all'utilizzo del pulsante per dimezzare i tempi o terminare la coda di cantiere, ricerche e costruzioni.
Ogni click vi costerà il 25% in meno di Materia Oscura rispetto al solito!
Buona Serata!
Il vostro Team di Ogame.it

"What does the fox say?
Will we ever know?
Will always be a mystery"
☒ Spunta questa casella per attivare la cancellazione automatica del tuo account dopo 7 giorni.