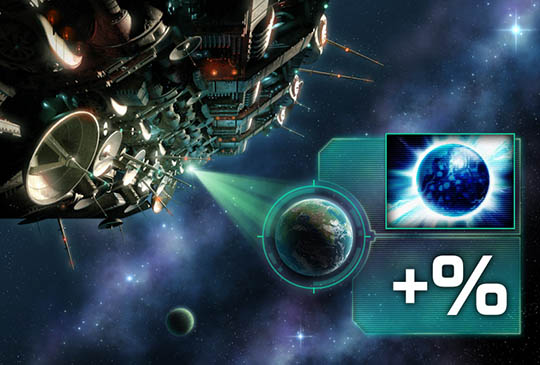 Cari Giocatori,
Avete tanti slot flotta e non sapete come riempirli?
Dalle ore 00:01 di lunedì 6 Maggio, alle ore 23:59 di martedì 7 Maggio 2019, se troverete Materia Oscura nelle spedizioni il quantitativo trovato sarà pari a nove volte in più rispetto al solito.
Una buona occasione per ampliare le vostre scorte di prezioso materiale!
Cosa aspettate? Mettete in moto i motori ed esplorate le profondità dello spazio!
Buona Domenica!
Il vostro Team di Ogame.it

"What does the fox say?
Will we ever know?
Will always be a mystery"
☒ Spunta questa casella per attivare la cancellazione automatica del tuo account dopo 7 giorni.