Cari giocatori,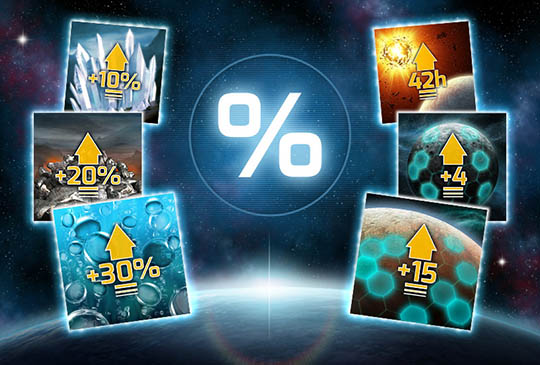 Dalle 00:01 alle 23:59 di lunedì 25 Febbraio 2019, potrete usufruire di un Happy Hour valido per tutti gli Item presenti nello shop.
Acquistare qualsiasi Item dallo shop nel periodo indicato, costerà il 10% in meno di MO rispetto al costo normale.
Approfittatene per fare la spesa!
Buona Domenica!
Il Vostro Team di Ogame.it

"What does the fox say?
Will we ever know?
Will always be a mystery"
☒ Spunta questa casella per attivare la cancellazione automatica del tuo account dopo 7 giorni.