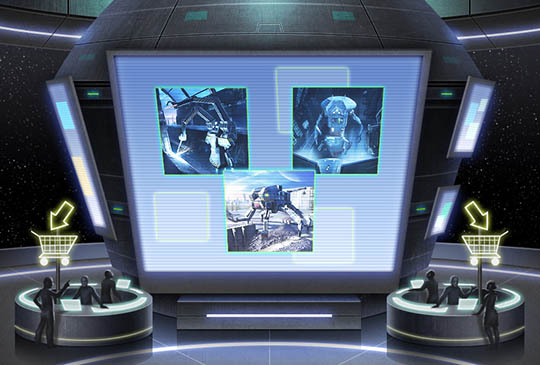 Cari Giocatori,
Avete sempre avuto il desiderio di acquistare un newtron, detroid o un kraken?
Dalle ore 0:01 alle 23:59 di sabato 23 Febbraio 2019, avrete la possibilità di acquistare con la materia oscura: Newtron, Detroid e Kraken, in una speciale sezione delle shop.
Gli item acquistati non devono necessariamente essere usati subito, e non hanno scadenza.
Buona Serata!
Il vostro Team di Ogame.it

"What does the fox say?
Will we ever know?
Will always be a mystery"
☒ Spunta questa casella per attivare la cancellazione automatica del tuo account dopo 7 giorni.