Cari giocatori,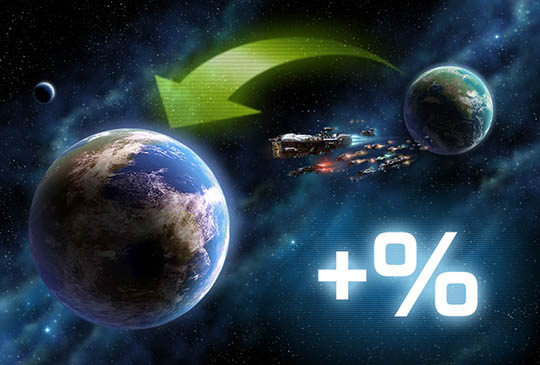 pensate che sia ora di cambiare aria? Volete un pianeta più caldo?
Approfittate dello sconto sulle relocazioni e trasferitevi dove il clima è più salubre o più ricco di obiettivi, a voi la scelta:
Dalle ore 0:01 di giovedì 31 Gennaio e il 1 Febbraio 2019, avviare una relocazione vi costerà il 30% in meno!
Tutte le relocazioni
avviate
nei giorni 31 Gennaio e 1 Febbraio 2019, vi costeranno il 30% in meno!
Buona serata!
Il vostro Team di Ogame.it

"What does the fox say?
Will we ever know?
Will always be a mystery"
☒ Spunta questa casella per attivare la cancellazione automatica del tuo account dopo 7 giorni.