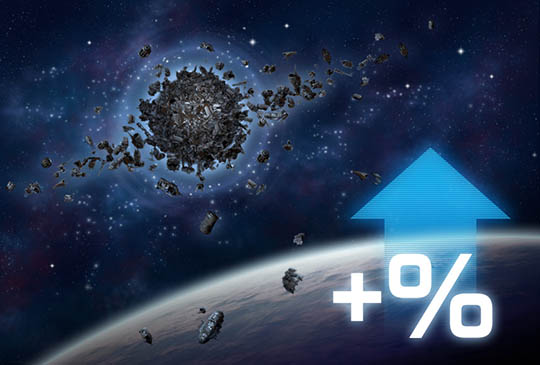 Cari giocatori,
I vostri coloni hanno sempre desiderato toccare la luna con un dito? Non perdetevi d'animo e ricominciate ad organizzare attacchi!
Dalle ore 00:01 di sabato 12 Gennaio alle 23:59 di domenica 13 Gennaio 2019 sarà possibile acquistare gli item MOONS e gli item per gli spazi lunari aggiuntivi con uno sconto del 15%.
Inoltre, per tutta la durata dell'evento, la probabilità massima di formazione luna sarà portata al 40%!
I tentativi che normalmente generano un 20% genereranno quindi il 40%.
L'aumento di percentuale è valido anche con l'utilizzo degli item M.O.O.N.S.
Buon fine settimana!
Il vostro Team di OGame.it

"What does the fox say?
Will we ever know?
Will always be a mystery"
☒ Spunta questa casella per attivare la cancellazione automatica del tuo account dopo 7 giorni.